Field View Primary School
Our School
Vision & Values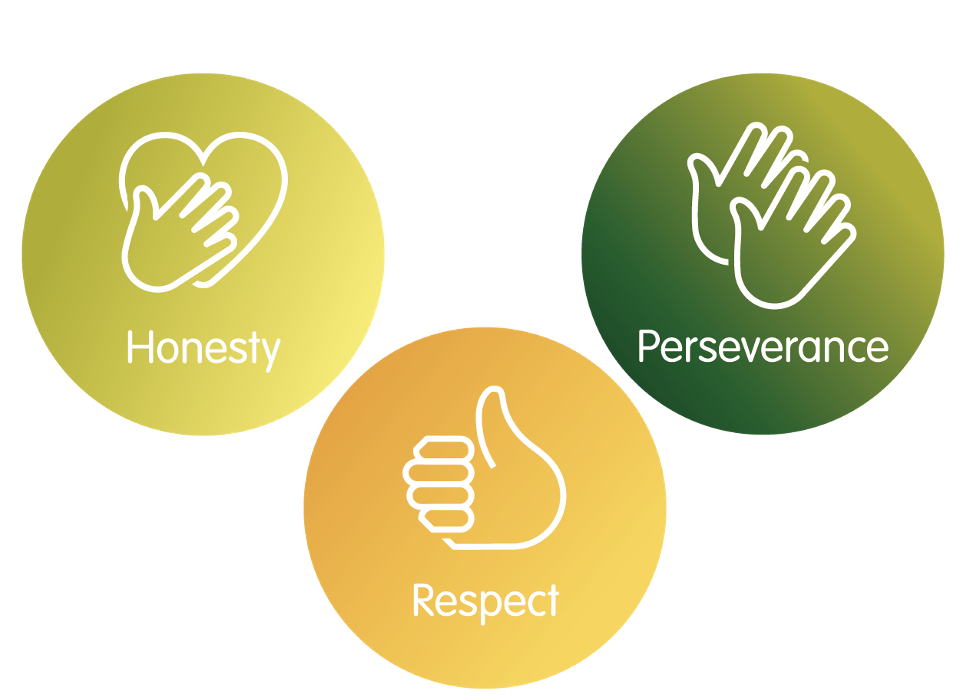 Our Vision
"We are all here to make a difference"
Our vision is close to our hearts, it drives us in our chosen direction and informs every decision we make. It is our mission to give our children the skills, knowledge and self-belief they need to genuinely make a difference in whichever path their lives take them.
Our Values
Honesty, Respect and Perseverance.
Our values are at the core of everything we do. They underpin our teaching and learning, every interaction we have with each other, and are an ever-present theme in our school. We strive to make a difference to children's attitudes by consistently promoting our values, and they are the foundations for building the environment we want to foster. They are the behaviours that we all truly believe in and exhibit and are the key components to ensuring that Field View Primary School is truly a place to thrive.